Can elementary and middle school students really write excellent essays quickly and easily?

Writing frustration before!

Writing success after!
The fastest, most effective way to teach students essay writing... Guaranteed!
Limited Time: Two Teacher or Two Family License (see details below)
Transform your students into confident authors even if...

Your students still struggle with paragraphs and grammar.

You teach middle school students who have yet to find writing success.

You teach elementary school students who are just beginning their writing career.

You already use a writing program and you don't have a lot of time.

You are simply a concerned parent looking to help your struggling child.
Dear Teachers and Parents,
The New York Times published an article that stated, "Good writing is good thinking." Is this something you agree with? I sure do.
Unfortunately, understanding how to write well is hard for kids, especially when these two roadblocks exist:
Students don't know how to organize their thoughts in their writing AND
Students don't have a system for starting and finishing their writing assignments.
My name is Paul Barger and I have taught writing for the last fourteen years in both elementary school and middle school. Through trial, error, and persistence I have perfected a system that I guarantee any teacher, homeschooling parent, or concerned parent can use to bring about true writing success for their children and students, quickly and easily.
I have outlined the system below. Please take a serious look at it. It is a complete writing program that takes students sequentially and incrementally from unorganized sentences to complete essays. It does this naturally, effectively, and in a way that makes sense to elementary school and middle school students.
A Child Proof and Teacher Proof Solution
Having taught writing to 3rd, 4th, and 5th graders for 17 years, I can say with confidence that this is the best writing program I have come across. It's fantastic how it all ties together. This connectedness makes it child proof and teacher proof. A+ Mr. Barger!
-G.L., California - Teacher
Who Is This Writing Program For?
| | |
| --- | --- |
| | Beginning writers - Transport your students from sentences to correctly structured essays and reports in just a few months. (Gr. 2-6) |
| | Remedial writers - You will have major breakthroughs with students for whom other methods simply did not work. (Gr. 7-12 and even adults) |
| | Homeschool - The kind of thinking and organization that this program teaches will transform your entire curriculum. |
| | Kids and adults who just don't get it - You are not alone. If your students (or any adults you may know) don't consistently write in beautiful paragraph form and with natural introductions and conclusions--they just don't get it. This program will make sure that they do get it! Furthermore, it will be fun! |
Mastering Essay Writing Quickly and Easily!
Why is it that so many high school and college students still struggle with the basics of paragraph format and of a complete essay? What could possibly go so wrong for so long? After all, these are both common upper-elementary school writing standards.
On the Writing Success Blog and in the Free Writing Guide found at the top of this page, along with a variety of articles, you will find a video on teaching the five-paragraph essay. What's shocking about this video is that it is from Ashworth University and is designed for high school students. Why do soon-to-be college students need instruction on a five-paragraph essay?
The woman giving the instruction is sharp and her five-paragraph essay instruction is precise. In order to keep up with her, you will need to use organized thinking. You will need a firm understanding of how ideas are put together in order to form good communication.
This video is intended for high school students, yet many 3rd graders from the inner-city who were taught to write basic essays using Pattern Based Writing: Quick & Easy Essay could easily keep up with the ideas. In fact, they would be two steps ahead of them.
Paragraph format and complete basic essays are not that complicated. Students simply need to understand and internalize two levels of beginning, middle, and ending:
Beginning, middle, and ending in the paragraphs.

Beginning, middle, and ending in the whole composition.
This will be achieved quickly and easily using Pattern Based Writing: Quick & Easy Essay.
What Are Patterns in Writing?
The first sentence of Professor Ward Farnsworth's college level Rhetoric book is this: "Everyone speaks and writes in patterns." Should we keep that a secret from students?
Simile, metaphor, problem-solution, and cause-effect are all natural patterns of thought. These are just a few of the patterns found in good writing, and these are the easy ones to teach. Unfortunately, students end up using these patterns, but in a disorganized way. As mentioned before, Pattern Based Writing: Quick & Easy Essay helps students internalize the feeling and develop the skill of using two levels of beginning, middle, and ending in their writing. When this has been achieved, we can easily layer on other patterns of thought.
For young or struggling writers, it's often the concepts connected with multi-paragraph writing that brings about the real confusion. What is a paragraph? What is an introduction? How are the paragraphs connected? How is the introduction connected to the other paragraphs? There are no simple answers to these questions, that is, unless you are using a boring and ultimately ineffective formula.
Some people do confuse pattern with formula. Patterns give insights into how things are connected; formulas are a recipe.
The patterns and systems in Pattern Based Writing: Quick & Easy Essay teach how ideas are connected and how the stages of the writing process are connected. The program is not a recipe; it helps students discover the connections.
In this program, it's all connected. The patterns are unique, proprietary, trademarked, and effective. As you will see below, the program is built around the A, B, C Sentence ™ and the Secret A, B, C Sentence™ . And since every sentence written is either one or the other, this is hardly a formula. The program does demand structure, but it also allows for creativity. In fact, it inspires and nourishes creativity and creates both natural writing and natural writers.
You will be teaching both of these:
Pattern Based Writing will do this quickly, easily, and in a way your students will never forget.
Writing Without Pattern?
If your students don't like to write, or if they don't write in paragraph form, it is likely that when they read back their own writing to themselves, they only see words, and no pattern. They see no overall big picture, guiding structure, or main message. They can't see what is going on with it. There is no pattern to it. They feel lost in their own writing.
Here is a simple writing program that guarantees your children and your students will feel truly great about the entire writing process. Everything in this program ties together both logically and systematically.
Pattern Based Writing: Quick & Easy Essay brings about real understanding and not just compliance. You will find true elegance in these patterns, beyond what words can explain.
The Research Shows: Grammar and Writing
In The Neglected 'R,' the National Commission on Writing stated two clear facts about how students learn to write:
"Experiments over the last 50 years have shown negligible improvements in the quality of student writing as a result of grammar instruction."
"Decades of research (Elly, 1979, Hillocks, 1986, Freedman, 1993, Freedman and Daiute, 2001) have shown that instructional strategies such as isolated skill drills fail to improve student writing."
Pattern Based Writing: Quick & Easy Essay is not a grammar program. Grammar is very important, and I do not neglect teaching it. However, the only students who care about grammar are students who write.
In its simplest form, here is what the research says works. It's not rocket science.

Teach students grammar and other literary techniques.

Consistently assign meaningful writing assignments across the curriculum, ones in which students write basic essays and reports i.e., writing that contains two levels of beginning, middle, and ending.

Have students use checklists and rubrics to fix and evaluate their own writing. Balance the checklists between concepts that relate to content, grammar, and mechanics, and try to include only what students have been taught and understand or should know.


Have students write often, and have students go through the entire writing process at least occasionally.



After Pattern Based Writing: Quick & Easy Essay, teaching writing is just that easy. The program is the foundation that makes teaching writing just that easy.
I constantly hear frustrated teachers say they want just one good paragraph or even just one good sentence. Unfortunately, both of those goals lead to exactly what the research quoted above says does not work—isolated skill drills and more grammar instruction. Fifty years of research shows that those strategies do not work!
Basically, the research shows that you cannot teach writing to non-writers, as non-writers don't care about grammar or literary techniques. Writers do care.
Hopefully, after you get your students writing using Pattern Based Writing: Quick & Easy Essay, day by day, you will find that about half of all of your students' grammar errors simply disappear. Half? Yes. Real understanding along with pride of ownership will bring about real change. It's very likely that your students know more grammar rules and writing rules than they choose to use. Once again, beginning writers and struggling writers tend to write in long strings of words, and that does not lead to proper grammar. Writing whole compositions that have two levels of beginning, middle, and ending often helps solves this problem.
Teach grammar, definitely, but students need to apply it in what they consider to be real writing. That's what the research shows.
Elementary Writing Errors Soon Become Middle School Writing Errors and...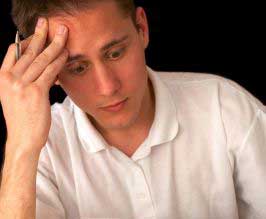 What the Ashworth University essay video points out is that elementary writing errors soon become middle school writing errors, and then high school writing errors. These misunderstandings and misconceptions about organization and structure don't get any easier to teach after elementary school. In fact, they often become harder to teach because students have been practicing writing (and thinking) the wrong way for so long that they become very set in their bad habits.
With more and more homework and increased writing expectations, many, many middle school students become overwhelmed with both their school work and homework. Needless to say, the national high school dropout rate is a national failure. It does not have to be this way!
Quickly Eliminate All of These Student Writing Errors, Misconceptions, and Poor Writing Habits:
| | |
| --- | --- |
| | 1. Students fail to answer the essay question or don't follow the directions. They are off topic. |
| | 2. Students don't understand what a true introduction or conclusion is. |
| | 3. Students believe "paragraph form" means you simply start a new paragraph every 3-5 sentences. |
| | 4. Students repeat ideas or paragraphs. The more they write, the more they repeat. |
| | 5. Students don't want to do prewriting. They don't see the value or purpose of prewriting. They believe prewriting is a waste of time. |
| | 6. Students write whatever pops into their minds. The more they write, the more they ramble. |
| | 7. Students focus on many, many tiny details that go on and on whenever they are writing more than a paragraph or two. |
| | 8. Students find it difficult to connect their prewriting to their writing. At extremes student prewriting actually seems to prevent students from starting the real writing for which they will be graded. |
| | 9. Students use inconsistent form within an essay. (Sometimes a paragraph is about one main idea, sometimes it's about many.) |
| | 10. Students use inconsistent structure from essay to essay. (Sometimes they write correctly, sometimes they don't.) |
| | 11. Students don't have a system for getting their work started, and for getting their work finished. |
| | 12. And many, many more! |
Creating the Practical Writing Skills That Children Need in Order to Become Successful Students
Not only will you eliminate these problem areas, but you will CREATE the SKILLS that will put your students in complete control and mastery over the paragraph, how paragraphs fit together within the essay, and the relationship between paragraphs and the introduction and conclusion. Your students will be able to organize and compose an entire multi-paragraph essay in less than 30 minutes that will be so good no one will believe it is a first draft!
...Better Results, Faster, Than Ever Before

I've taught both 4th and 5th grade for five years. It's amazing that in 2 months I was able to get my students writing better than I had been able to in an entire year previously. We have a writing program, but it doesn't teach what this teaches. This program works! Thanks!

-M. Lutz, Santa Barbara, CA - Teacher
Let's Look at the System That Transforms Children into Confident Authors!
Even though it is simple and sequential, individual students have individual needs. I have made sure that when you are teaching Pattern Based Writing: Quick & Easy Essay Writing you will never be left without a resource. There are over 246 pages of:
1. Student worksheets

2. Explicit diagrams

3. Step-by-step examples

4. Detailed instruction
Each step of the method is either a pattern or a system. The reality is that much of what we teach (and learn) is either a pattern or a system of sorts. We definitely would not teach children to compose music without a strong emphasis on pattern, and I have found that teaching writing is not all that much different.
Patterns in writing make sense to elementary and middle school students. Good writing is not random... and when students understand this there is improved confidence that they will be successful at writing.
The patterns and systems flow sequentially building understanding, skill, and fluency. There is a built in method of evaluation that allows both teachers and students to objectively evaluate student progress. Furthermore, you receive additional sections that contain plenty of sample answers for guidance as well as loads of pacing and implementations ideas.
You may not need every single page and every single pattern in this writing program to get your students writing the way you want them to, but you will have them available. This is a complete writing program where all the gaps have been filled.
The System Outlined for You
Some of what you will see is traditional, and some are true breakthroughs. That being said, even many of the traditional aspects have been updated and brought into the 21st century with various pattern theories found only in some of the most advanced levels of linguistics. All of this made simple and clear for both teachers and students.
Looking over this outline, you might think that I have given away a few of the secrets that make this program so effective. However, it should be noted that what is not included below is the 246-page "student guide/ workbook" that makes this step-by-step system as easy to teach as A, B, C!

Welcome, Introduction, and Evaluation System
Section 1: Introducing the Patterns
Pattern 1: The A, B, C Sentence ™ (Students think, "Why can't everything be this simple?! This one sentence outlines an entire essay!)
Pattern 2: The Secret A, B, C Sentence ™ (Teachers spend months trying to get students to comprehend the complex concept that this amazing pattern communicates much better in one easy sentence.)
Pattern 3: Chunking Down: Getting More Specific (Uses very visual and kinesthetic language. The concept is further illustrated with lots and lots of diagrams. Students learn exactly how everything they read and study in school is organized. Students internalize this kind of thinking and logic and apply it to their own writing.)
Pattern 4: Chunking Up: Looking at the Big Picture. (Both Patterns 3 & 4 use VERY visual and kinesthetic language alongside of fabulous diagrams. This language makes sense to kids! And adults! Everyone will find the diagrams and examples fascinating!)
Pattern 5: The Perfect Paragraph (What does perfect mean to you? You won't believe this...)
Pattern 6: Brainstorming & Prewriting (The smaller picture. The patterns in this prewriting method will tie DIRECTLY into the structure of your students' entire essay.)
Section 2: Writing a Complete Essay
Pattern 7: Rules & Systems for Writing our Complete Essay
Patterns 8-12: We start immediately with a complete yet simple essay, and we both sequentially and incrementally build upon that essay using all the patterns and organizational techniques learned previously.
By Pattern 9 your students will be writing complete essays, start to finish in under 30 minutes. They will be so good, no one will believe they are a first draft. The advanced patterns that follow will have your students doing to their writing... what Picasso and Van Gogh did with their painting...
By Pattern 12 a college admissions essay will not be an issue... even if your students are still in elementary or middle school!
Section 3: Applying and Extending the Patterns
Pattern 13-14: Two powerful patterns for breaking down directions making sure that the essay matches and follows the directions. These patterns give students the SKILLS to stay "on topic."
Pattern 15-16: Advanced Brainstorming & Prewriting (The big picture. Your students will be able to publish multi-page essays and reports once they understand this.)
Pattern 17: How to Get Great Ideas for Your Writing (Fun and interesting, yet by this point, getting ideas is rarely an issue!)
Pattern 18: Transitions & Sequencing (The true ART of writing!)
Pattern 19: The Perfect Paragraph with Detail Extensions (Once again, by this point student writing is... stunning, and they will likely be doing this naturally...)
To Infinity and Beyond: Where We Go From Here...
Student Evaluation: The Timed Writing System
The "Timed Writing System" used in this writing program is like portfolios powered by nitroglycerin! Let's just say, you will not have to point out the progress...Your students will be the ones telling you, "I can't even read what I was writing before!" I guarantee this.

This brand new 22 page section ties together 14 different types of writing. It answers the questions:
1. What's the purpose of your paragraph?
2. What's the purpose of your essay?
Is it:

to inform
to persuade
to describe
to compare and contrast
to evaluate
to argue
to explain the cause and effect

to critique
to explain
to classify
to narrate
to define
to entertain
to describe a problem and explain a solution
Your students will understand each of these, and with a little practice they will be able to apply any one of these types of writing to any assignment they receive.
Most important, your students will understand how to interconnect these "paragraphs with a purpose" within an entire "essay with a purpose."
Additionally, they will understand how this "purpose" or "intent" is expressed both within their topic sentence and within their thesis statement.
Simply amazing!
PROVEN METHODS AND A PROVEN SYSTEM THAT WORKS!
When it comes to children's education, time is valuable! You have the right to know that the educational materials you are using have been TESTED and PROVEN by REAL teachers and in REAL classrooms!

As such, my credential is viewable at the "California Commission on Teacher Credentialing" website.
This is standards based instruction implemented in a creative way that works with all elementary and middle school students. You will now get the results in a matter of months that you had only DREAMED of getting over the course of an entire school year! Better results and better understanding in one-third the time!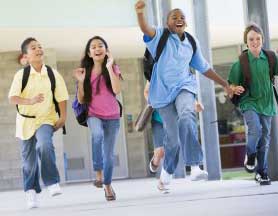 What do students think?
Enthusiasm spreads like wildfire! It is so exciting to see a choir of students looking at the writing they had written just months before and exclaiming, "Mr. Barger, I can't even read what I had written before. It doesn't make any sense."
All the terms are used alongside the traditional writing vocabulary. (Topic Sentence, main idea, paragraph, introduction, body, conclusion etc.) Students must know all these terms when it's time for a test and I make sure they learn them!
However, most agree that when it comes to writing well, neither students nor adults really think about "terms." Good writers are in sync and in rhythm with the natural patterns of good writing, along with what they wish to communicate. That is what this program focuses on.
Why a Skeptic Turned Believer
I was a little skeptical at first when I saw a few of the patterns. But what I had used for my older child had not worked that well. I wanted something more direct. This program has the goal in mind when you start it. I taught my 4th grader to write complete essays in a fraction of the time that it had taken me before, and it was fun!

-Fran W.— Minneapolis, MN -Home School Parent
My Guarantee to You
I guarantee that this program will bring about better results, faster than any writing program available for all grades 2-6, as well as when used remedially in grades 7 and above. I guarantee that all teachers, homeschooling parents, and even concerned parents will be able to implement this program and get the same results that I have gotten.
Why Am I So Certain That You Will Be Thrilled? Because of the Pattern Based Writing Story!
The heart of this Pattern Based Writing program started with a 3rd grade class that had experienced well over 55 teachers and substitutes throughout the school year.
I took over the class on my off-track time for the final months of their school year. I had taught 3rd grade and I knew the level that this class should be at. It wasn't. Based on what I saw, it seemed to me that the entire school year had been lost.
Teaching writing had always been a passion of mine, but I was at a loss for how to get this class writing correctly. I already had a great methodology for teaching writing, but in this situation... I had to get creative... and I did!
A few weeks into presenting these "creative ideas" I was taken by complete surprise when all of a sudden one student after another started exclaiming, "I can't even read what I was writing before!" I had never seen anything like it.
Thirty-seven days later this class was able to write the best complete essays of any class I had ever taught. I insisted the principal take home the students' before-and-after timed writings and look them over. When she came to return them her eyes welled up as she asked, "You mean these are first drafts?!" I replied, "Yes. That's an objective TIMED WRITING, 25-minutes from start to finish."
Many nice words followed, but for me… the principal's eyes had said it all.
Over the next few years I built on and perfected the system in both elementary and middle school classrooms. Now the effectiveness of the program is all bottled up within these amazing patterns and systems.
Let me say... there are struggles along the way. After all, can truly transformational growth happen without at least a little "spinning of the mind?" No, this program is not as simple as snapping your finger... but it is as easy as A, B, C.
This Pattern Based Writing: Quick & Easy Essay system is the missing manual for what makes sense to kids!
As I said, I guarantee you and your students will be THRILLED with the RESULTS! If at any time during the first 8 weeks, you are not completely thrilled simply drop me an email (you will have my direct email address) and I will gladly refund your money. There are no hidden fees or funny loopholes! 100% guarantee means 100%.

(Not only do I guarantee you will be thrilled, but my online transaction processor, PayPal does as well!)

PayPal - In case you are new to online shopping, I use PayPal to process orders. PayPal is the largest and most trusted names in credit card processing for online downloadable products. I use E-Junkie for my shopping cart. E-Junkie is a PayPal Platinum Partner shopping cart. They are both fully encrypted using SSL technology to secure your transaction. (The order form web URL changes from http to https.) Even as the owner of this website, your credit card or PayPal information is kept private even from me.

Don't have a PayPal account? - That's fine! Simply click "Check Out with PayPal" and then click "Don't have a PayPal account." That page lets you pay with a credit card as a PayPal guest.
How Much Easier Will Teaching Be When Your Students are Independently Organizing and Composing Complete 5-Paragraph Essays in Under 30 Minutes?
Your students will write with natural consistency, confidence, and control!
Pattern Based Writing: Quick & Easy Essay

Limited Time Offer: Two classroom teachers or two family license!

(I'm a teacher... what can I say!)
The writing program is available exclusively in Adobe PDF format. If you are not sure what Adobe PDF is, the "Free Writing Guide" at the top of the page is in Adobe PDF format.

There is nothing more to purchase.

Get ALL your students writing correctly for the same low price.

Download the writing program to your computer RIGHT NOW. No shipping... no waiting... and since I guarantee success, I have removed the risk.
I have even included a section on how to print the program off your computer for less than a penny a page.
The two family / two teacher license is just a test. So please take advantage of this offer while it is offered.
Also, for a LIMITED time I will include:
A special bonus system for student time management that teaches students to pace themselves and complete the entire assignment, while doing their best work, all in the time allowed.
"Pattern Based Writing: Quick & Easy Essay"
1-Teacher License

Regular Price $77 Today $47

A special offer only during this test period — enter code "1teacher" into the shopping cart at checkout and receive an additional $5 off! That's just $47 $42!

2-Teacher License

Regular Price $154 Today $67

Grab your copy during the special "2-Teacher test period" and then simply email me the name of the second teacher/family within 8 weeks in order to activate your second license.

This is a 100 Percent Risk-Free Opportunity to Get All Your Elementary School and Middle School Students Writing Excellent Essays & Reports Fast and Effectively!

Please Note: This test period may end at any moment. Recently, I've added: 1) Sample Answers 2) Purpose in Writing 3) Writing Prompts 4) And many more bonus sections!

But even with all that has been added, I have still made the program more affordable. However, when this test period is over, the price may go up substantially. If you are looking for a real writing solution, don't miss out on this special offer. Carpe diem!
Claim your copy today and you will have instant access to the complete 246-page student guide/ workbook.
Wishing you total writing success!
Sincerely,
Paul Barger
P.S. Remember, because of the easy to follow step-by-step nature of these fun patterns and systems, any teacher, homeschool parent, or concerned parent can bring about true writing success for their elementary and middle school students and children. It's as easy as A, B, C!
P.S.S. This is a program where the writing success is built into the patterns. You teach the fun patterns, your kids will get the great results!
Success on Our Standardized Provincial Tests
I have to say, I had great success with your program this year. Going into our standardized provincial tests in February, my students were well prepared and comfortable with the Secret ABC format. Most of my students are Indo-Canadian, with Punjabi as their first language, so helping them to structure their writing made it easier for us all. Even when we had put our Pattern Based Writing booklets away, I kept referring to the Pattern Based Writing system – and held kids accountable for the lessons they'd learned. The booklets were always there for reference, and they were the 'criteria' for good writing.
Sherry O. - 6th grade teacher - British Columbia
I Finally Get It!
I am a homeschooling mother of five. I have been at this for 15 years and the process of teaching writing has eluded me for all of these years. I have used just about every curriculum known to the homeschooling community, (___, __________, _________, ect. [names omitted]), but I just didn't get it. I was so frustrated. I didn't understand how to teach these materials.
Finding Pattern Based Writing was like finding the one piece of the puzzle that makes all these others work. I just wish I had found your program first. It would have saved many dollars and many more tears. The simple step-by-step process streamlined the whole process for us in such an easy to understand way. My kids are producing excellent paragraphs and expanding into descriptive, narrative and opinion based essays. Pattern Based Writing is the one key to unlock the writing process for us. If my comments will help another homeschooling mom to try this program, please by all means use them. Thank you so much!!
Denise W. – Homeschool mom - Colorado Springs, Colorado
A System that Brought Control to Out-of-Control Writing
Not only did this program bring my son's (8th grade) writing under control, but it gave me a system for looking over his work and immediately being able to determine if there are any major problem areas.
Basically, he got control over his writing, and I did as well! Thank you Mr. Barger!
S. Kirby - Houston, TX - Parent
Skills that Transfer Over to Almost All Writing Across the Curriculum
This is an excellent writing program. I'm a home schooling parent and I got great results really fast. My kids liked it, and I thought it was interesting, too. You think a little differently after this program.
Most important the organization and writing skills transfer over to almost all the writing my children do. I should warn people, this is real writing instruction, and it does need to be taught. It's not just a lot of cutesy ideas or writing prompts. That's one reason it works so well.
L. S. – Florida - Homeschool Parent
An Amazing 96% Five-Paragraph Essay Success in just ONE MONTH!
February 3, 2011
...currently wishing I had found this in August when school started!
I totally "get" (as my students would say) this program. I was describing it to a colleague a little while ago as, "the basics made clearer." I have taught many of these ideas, but not as an organized structure. 5-paragraph essays just make sense, but I had no formal way of getting that idea to be part of their natural writing process. I love this.
We start on Monday and the 7th grade writing exam is on the first Tuesday in March. I will let you know how it works out. Thank you for this program.
February 17, 2011
Oh, my goodness! We have been working with this program for two weeks… Today I gave them five minutes to write an outline for an introductory paragraph. I simply said "rain." In a class of 31 all but 5 completed it with NO STRESS! (Even those 5 knew what to do but were over thinking the assignment.) I am excited to see what the outcome will be when I do my final assessment on the 25th and they take their writing exam on the 2nd of March.
Thank you for this opportunity to enjoy teaching my students writing. Just thought I would keep you informed as to the progress of things :-)
May 24, 2011
Hello Paul,
I am finishing up the last week of school...but my students, I believe, did wonderfully on the 7th grade writing exam in March. On the test I gave them the day before, all but 5 (140) could write a 5-paragraph essay! I am so impressed and proud of them! They actually enjoyed learning it!
I will start teaching this program again in August. With all the budget cuts, I won't know what grade I will be teaching until then. A good thing about this writing program is that it works for most grades :-) This will be the first thing I teach when school resumes, along with a grammar review. This program has even impressed my principal. I am working on a grade level plan, so there might be more licenses to purchase in August. I so appreciate the work you have done to make my life easier.
Mary Vallejo - 7th grade teacher - Rosamond, CA
Fifth Graders Who Think Essay Writing is Fun!
I wanted to teach essay writing in a fun way. The kids really enjoyed the worksheets and the format of the program. I think it's a great program and I intend to use it once again this coming year. If the kids like it, and they did, that's success! When programs are this good, I don't mind giving credit where credit is due.
Barbara M. - 5th grade teacher - Port Washington, NY
Helped 4th Graders with Topic Sentences, Supporting Details, Organizing Essays, and Staying on Topic
I purchased Pattern Based Writing for my fourth grade students and I wasn't sure my students would be able to do it. My students had a great deal of difficulty writing multi-paragraph essays. This program helped tremendously! My students learned how to organize an essay and to stay on topic. It also helped me to teach topic sentences and supporting details.
G.W. - Las Vegas, NV – 4th grade teacher
Helping 2nd and 3rd Graders with Standardized Tests
Our students have not been passing the writing portion of the standardized tests. I wondered if the Pattern Based Writing program would work. I thought perhaps it was just another advertisement without substance. Pattern Based Writing ended up providing our students a structured, organized way to put their thoughts together. We used the program for second and third graders, but the program had to be modified for the younger students.
I would recommend the program to every subject area teacher. I like the structure, the simplistic technique, and its effectiveness. It's easy for students to learn and easy for teachers to teach.
B.P. from Michigan - Used with 2nd and 3rd grade students
Systematic Teaching for Learning Disabled Middle School Students
I'm using Pattern Based Writing with a learning disabled middle school student. The program is very strategy-oriented with steps that build from a basic foundation and allow me to incorporate other aspects of writing as the student is ready.
I was easily able to teach each pattern and spend as much time as is needed on each step. Also, I was able to utilize Inspiration software and create templates as organizers based on the pattern that my student had used to begin his paragraph writing. I would recommend it to others working with special needs students.
Lois-Anne Davis, Speech-Language Pathologist
Laid it Out in Black and White in a Way I Couldn't
My 4th and 7th grader needed help with organizing their thoughts and staying on subject. Pattern Based Writing laid it out in black and white in a way that I couldn't and made sure I covered all the bases.
L. Harris, TX - Used with grades 4 and 7
Middle School Students Who Lacked Organization in Their Writing
I bought the program hoping to help my middle school students who lacked organization in their writing - no topic sentences or even paragraphs to reflect the separation of ideas. I was quite happy when my students began to experience "flow" in the patterns they learned. Because the instruction was explicit and broken down into bite-sized pieces, with practice opportunities for every pattern, students began to internalize the process. I also liked that the program is easy to pull out and use- very little to create or supplement on my own. The program is very useful for middle school students who are beginning middle school without a firm grasp of paragraphing skills.
J. Meadows - Indian Creek Middle School, Crownsville, MD
Middle School Boy Didn't Know What to Say or How to Say It
I've tried lots of writing programs that turned out to not be what was advertised. I was skeptical that this would be another one of those. I purchased this as a remedial program for my middle school boy. He just couldn't write. He didn't know what to say or how to say it. Topic sentence? Foreign concept. I couldn't get him to understand the organization of writing.
This program is very systematic in its teaching. It was like having a step-by-step to do list. Where all other programs failed because they were too conceptual, this program worked because of the easy step-by-step process. My son is in high school now and his writing is acceptable. He's not a natural writer, so I don't think it will ever be exceptional, but it is good now. Even though Pattern Based Writing is intended for younger children, it is great for a remedial program at the middle school level. I just moved faster at the earliest stages. What I found was that the simple explanation of things makes this program wonderful for a child who is struggling with writing. You get the "Oh, that's all you wanted" light bulb going off.
I have recommended it several times to others, specifically other homeschooling moms whose children are having trouble with the writing process. I wish more schools would teach writing this way. For some reason, teaching writing is hard. I think it is the conceptual approach. Most writing programs do not have a concrete plan; a plan that tells you what to do next in a definitive way. This program does. I love it!
Carol - Ashburn, GA - Homeschool mom - Used it as a remedial writing program for middle school
I Wasn't Skeptical, I Was Hopeful
My greatest need was to be able to teach my son the steps of writing a sentence, paragraph, and essay and how they all build upon each other. Pattern Based Writing laid out the patterns in an easy to teach and easy to learn method. I liked the step-by-step process and ease in which you teach the program. This is a valuable tool, especially for parents looking for a way to quickly remediate writing needs. I would recommend Pattern Based Writing to other homeschool families. It is easy to teach and easy to implement.
Lori P. - Homeschool mom
I Had No Idea How to Teach my Children How to Write Well!
I was skeptical only of my ability to teach my children (using any method!) well enough to enable them to be successful in writing. I was pleased to see how easy to teach your method was! It gave me a structured layout from which to teach, and organized everything I needed to cover, saving me many exhausting hours of research and compiling. I like how easy it is to just flow through the material, and everything is explained in detail. Yes, I would recommend it to anyone with a child struggling to write, and to any homeschooler.
Heather S. from Florida - Homeschooling two boys at the elementary level
Structure and Focus in Writing – And My 3rd Graders Actually Enjoyed the Lessons!
My greatest challenge was getting the students to use complete and interesting sentences. There was also the issue of organization. Pattern Based Writing gave the students' writing structure and focus. They actually enjoyed the lessons. I liked that the students were able to latch onto the patterns easily. It specifically helped with the challenge of main idea and details, which is huge in third grade. I have already recommended the program to my colleagues in third grade.
Cheryl - 3rd grade teacher - Moreno Valley, CA
Does the Program Work with Boys Who Hate Writing?
I have a 7th grader and a 5th grader who needed to learn how to write a paragraph and an essay. Pattern Based Writing taught them that it was easier than they thought to put together a good essay. It teaches a very simple method for writing an essay. My boys hate writing, but with Pattern Based Writing, it was easy for them.
Janice in Washington - Homeschool mom - 5th and 7th grades boys
It's Painless to Get Started and it Progresses Easily from There
My 14-year-old son has little writing experience and little interest in writing. I wasn't sure this program would be engaging enough for him. Specifically, I wanted a curriculum that my son could use primarily on his own (with my support) to learn the basics of essay writing. So far he is working through steadily and seems to be gaining important skills in a systematic way. I like that the examples are clear, and we appreciate the sense of humor throughout.
There are MANY drills for each step. In fact, it's a little overwhelming for my son, but I just modify it slightly by asking him to do a certain number of examples instead of all of them. Since the modification is easy, I do like that there are plenty of choices for a variety of topics in each exercise, and there are plenty of examples to practice on.
This is a solid program for students who need to start from scratch to learn how to write an essay, and who might be intimidated by having to jump into writing full essays from the beginning. This program is so incremental that it's painless to get started, and it progresses easily from there.
Nancy R. - Massachusetts - Homeschool mom
Is the Program Effective with all Learning Styles?
I originally ordered it for use in the learning clinic as extra practice for writing referrals. I found that Pattern Based Writing is an excellent step-by-step repeatable program that can be used in a small group setting or with the whole class. It has a very easy to follow format with many different activities per pattern. I would recommend the program for teachers whose kids are struggling with the basics of paragraphing, as well as Learning Assistance Teachers and homeschoolers.
Rick - Grade 6/7 & Learning Resource Teacher
It's Simple, Easy to Follow, and IT WORKS
Our school's writing program is not helpful, nor do the students comprehend what they are supposed to write. Pattern Based Writing has explicit instructions with examples and takes the writing process one step at a time. I like that the program is simple, easy to follow, and IT WORKS. I have recommended this program to all of the teachers at my school.
Pat M. - CA - Grade 3
Elementary & Middle School Writing Success Blog
© Copyright 2009-2012 www.PatternBasedWriting.com, All Rights Reserved